Folks,
i am glad that we can welcome two more regular readers here: thank you very much,
agakry
and
Mr. Goodwill Hunting
for coming here!!
Comments and anwers:
@Mr. Goodwill Hunting
: thank you for your kind words!
@Mike
:
true, might have been a blue one, too. Felt like doing going mono, though. Yep, a bigger closet...good suggestion :)
@Superpeanut: he is constantly watching you...u better behave!
@Rachel
: thank you Rachel, for coming back every time. Your time and effort is highly appreciated!!
@Scott
: Funny thing, i even felt more powerful :)
@Marco:
cheeers, brown would be nice, as well.
Action speaks louder than words: all pics are courtesy of
styleforum.net
.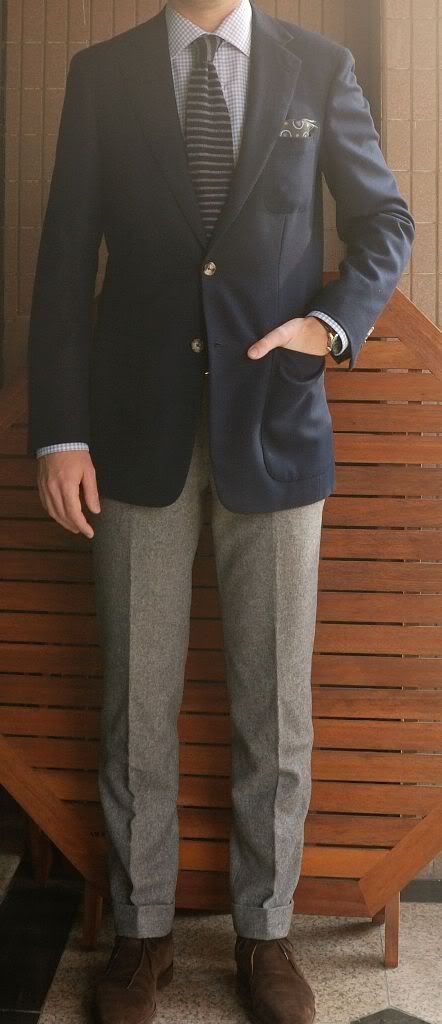 And if you ever feel like making your own bow tie, here´s a great "How to" by fellow blogger
Kansuke